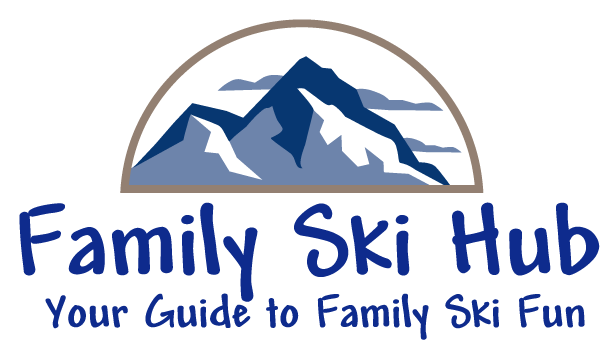 Breckenridge Ski Resort Profile

Review:
Visitors began flocking to Breckenridge as early as 1859, hoping to lay hands on the area's recently discovered gold. Nearly a century later, folks streamed into the town for another treasure: snow skiing. The resort has grown steadily over the past fifty years and now ranks as the second most popular ski area in the United States. Whether you're looking for a lively town with both historic and modern attractions, or fantastic skiing for everyone in your family, Breckenridge holds it all.

Four peaks comprise the official ski area, though they are numbered seven through ten (ski patrol will not rescue you, should you choose to seek out the first six). While Peaks Eight and Nine offer the most varied and abundant terrain, Seven and Ten are often less crowded and more fun. Like many of Breck's runs, the blue cruisers on Peak Seven are groomed nearly everyday, making the ride less stressful and easier on the knees. From Peak Seven's Independence Superchair, take an enjoyable long run down Claimjumper to reach the base of Peak Eight.

While Peak Ten boasts mostly expert terrain and a quick quad lift that never sees long lines, families can stick together more easily on the middle two peaks. If you're up for intermediate runs, try to stay a notch above the base, as the lift lines at the Beaver Run (Peak Nine) and Colorado (Peak Eight) Superchairs can keep you still for a frustratingly long time. The Ten Mile Station, located at the top of the Quicksilver Super6, is a perfect spot to meet for lunch if some of your crew prefer the challenging blacks on Peak Ten and the rest stick to greens and easy blues. Warm up and save a few dollars there with a bowl of famous buffalo chili, plenty of sustenance for two hungry skiers.

With a base of nearly 10,000 feet, Breckenridge is one of the country's highest resorts. If you haven't had a day or two to acclimate, begin your trip by taking it easy on the slopes. Consider taking advantage of the many shops and attractions in town for your first day at Breck. Purchase groceries at the City Market and go next door to [ski shop - can't find the name, but the guys here are super helpful] for ski and snowboard rental. Peruse the shops on Main Street, and don't leave without picking up t-shirts from Shirt Off My Back or Mountain Tees.

After a full day on the slopes and a relaxing shower, treat the troops to a satisfying meal at one of Breckenridge's many wonderful restaurants. Plan a night at the Quandary Grille, a local favorite with great après ski specials, kids menu, and spectacular views of the mountain. For ravenous skiers and boarders who crave flavorful carbs and a casual atmosphere, check out the baked ziti or white lasagna at Michael's Italian Restaurant. If you're looking for a special meal you won't forget, make reservations at Relish, a relatively new addition to the town's fine dining. Though the restaurant's creative menu changes with the seasons, it typically features "Colorado inspired cuisine" such as Colorado lamb meatloaf with goat cheese mac-n-cheese, wilted spinach, and BBQ gravy.

When picking a place to stay, keep in mind that Breck has six times as many condominiums as hotels, making it an ideal market for families. Mainstay lodging includes the Beaver Run Resort, Grand Timber Lodge, The Village at Breckenridge, and several others. For hidden deals, check out some of the smaller places along Four O'Clock Road that may be ski-in/ski-out. Sundowner is one of several cozy accommodations on Four O'Clock that has easy access to the Snowflake Lift, which drops you midway down Peak Eight. If you're looking for the ultimate ski-in/ski-out spot, book early at Ski Watch, a surprisingly affordable condo located a hundred yards up the mountain from the Colorado Lift on Peak Eight. Stop in there for lunch, or enjoy watching skiers fly by while you relax in the outdoor hot tub. If you stay downtown, the slopes are an easy bus ride from most locations.

With its bustling town and world class mountain terrain, Breckenridge is arguably Colorado's most well-rounded and family-friendly ski resort. Complaints are few and far between, though visitors tend to cite parking as their main (or only) grievance. Unless you're willing to pay for a spot, free parking is very limited and often requires a short bus ride to the base of the gondola. However, chances are slim that the less than desirable parking situation will spoil all the fun Breckenridge has to offer.


Ski Area / Peak Elevation / Vertical Drop:
2,400 acres / 12,900 feet / 3,400 feet


Non-Skier Activities
: Breckenridge is a great destination for a family who includes non-skiers. The authenticity and walkability of the town offers great shopping, eating, and spa action. Most basic services in addition to vacation-oriented activities are offered in the immediate area.


Ski School:
Lessons are available for ages 3-14 in the full-service ski and snowboard school. Prices range depending on the season, with discounts starting on the third day of lessons.


Child Care:
Child care is offered for children ages 8 weeks to 5 years.


Getting There:
Breckenridge is approximately 2 hours from Denver International Airport, which is serviced by every major airline.